ThoughtShift are a digital marketing agency with proven success in increasing eCommerce sales. Their award-winning digital marketing services integrate eCommerce SEO and eCommerce PPC to deliver digital marketing happiness for online retailers including RED5, Biscuiteers and Calumet Photographic.
ThoughtShift have been a client of Plus Accounting since 2011 "We were recommended to Plus Accounting and I have to be honest, AJ and I chose Plus Accounting as they proved they understood both accounting and rock music, so therefore carved themselves a unique position as our rockstar accountant! As our digital marketing agency has grown and we've utilised more of Plus Accounting's services, we've come to discover that the rest of the team are also accounting superstars".
We continue to deliver services such as Annual Accounts, Book Keeping, Payroll, VAT and Personal Tax Planning, helping them develop into one of the top 50 independent agencies in the UK.
"Plus Accounting has helped our digital marketing company develop into one of the top 50 independent agencies in the UK in just a few years by initially advising that we run our accounts in Xero. As an online software platform, we've found the ability to manage our financial reporting and cashflow to be invaluable in making real-time business decisions to drive our growth. Multiple team members have secure access to the data they need which helps us to focus more of our time on running marketing campaigns for us and our clients".
The founders of the Digital Agency, Helen and AJ also mention that the launch of our secure online portal has enabled the digital sign off of their tax returns and annual accounts, again allowing them to save time and follow their sustainability policy of being a paperless office.
Would you be happy to recommend the firm and why?
"AJ & I wouldn't hesitate to recommend Plus Accounting as a forward thinking accountancy firm that provides innovative business advice from a highly experienced and friendly team of people who are a pleasure to work with".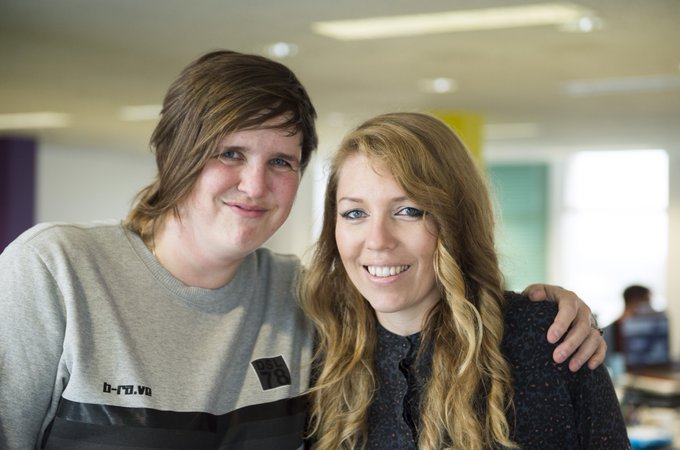 As part of our ongoing relationship with the team at Thoughtshift UK we jumped at the chance to support their Charity Football Tournament, in aid of The Clock Tower Sanctuary. The Agency now run an annual Tournament, where all funds raised are donated to the charity and the teams take part in a fun, fast-paced football Tournament.
Helen Trendell & AJ Coutts
ThoughtShift Limited