I have been working in financial services for 20 years and I learned early on whilst working for one of the largest UK fund supermarkets at the time that the fund management industry is largely a clever marketing con. It was that experience which later drove me as an adviser to largely steer my clients in the direction of low-cost tracker style investments.
BBC's Panorama documentary 'Can you trust the billion-pound investor?' exposed an industry which has been largely over charging and underperforming for decades. Including, how inexperienced investors are drawn into the marketing and misjudged reputations of fund managers. It is also a big lesson for the boom in DIY investors who typically don't understand what they are getting themselves into. If ever there was an argument for passive investments or you need more evidence about the dangers of active fund management, here it is!
Most clients simply do not have the capacity or experience to take unnecessary risks with their capital and it is our duty as their advisers to ensure that clients understand the risks they are taking and that they are appropriate for them.
At this time of year, you may be sending your accountants investment reports from a wide range of investment companies. Whether you are self-investing, acting as trustee or attorney, or have your own fund manager, the chances are that you have not had a professional review of your investments since the start. Knowing how so many investments can be unsuitable, costly and underperforming, can you afford the risk of not undertaking a review at least once?
During tax season, Square One Wealth Management is offering a review for investors with portfolios of £250,000 and above with no obligation. We will provide a simple report on the suitability, costs and relative performance.
If you would like more information, or you have concerns about your investments please call us on 01273 921990 or email njenner@sowm.co.uk
About the Author
Nick joined Square One in 2010 and has been in financial services for 20 years. In his early career Nick worked for major pension and investment providers as a consultant to advisers before moving to a London investment firm to help manage and develop institutional and adviser relationships. Nick enjoys working with successful business owners in areas such as pensions, protection and capital management. In his spare time Nick has a passion for cycling and motorsport.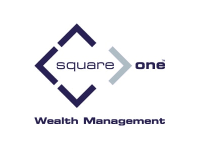 Author: Nicholas Jenner, Square One Wealth Management 
Any views or opinions represented in this blog are personal, belong solely to the blog owner and do not represent those of Plus Accounting. All content provided on this blog is for informational purposes only. The owner of this blog makes no representations as to the accuracy or completeness of any information on this site or found by following any link on this site.