Finding the right talent at the right time - for High Growth businesses
The date of this event has passed
Event dates:
4 October, 2018 -

17:30

-

19:30
Chamber Event
Finding the right talent at the right time - for High Growth businesses
If your business is on a steep growth curve, it's exciting – and full of challenges.
At our next High Growth event we'll be discussing how to find the right talent at the right time, so you have all the skillsets you need as your business grows.
Our four business experts will share their experience of and insights about growing - and keeping - a purpose-driven team of people around you.
And there'll be time for discussion and your questions.
Our panel includes:
Alex Bailey - Leader at Bailey and French
David Lockie - Founder of Pragmatic
This is a great chance to talk to those who know what it's like to scale at speed.
Join us for a lively and informative panel discussion with great networking, drinks and canapes thrown in.
Thank you to our event sponsor: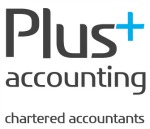 As you would expect from a firm of chartered accountants, Plus Accounting offer a comprehensive range of tax and accounting services. So whether you are just starting out or thinking about selling your business, Plus Accounting can provide you with the support and guidance that you need to keep control of your finances and plan your affairs for maximum efficiency.
Cancellation policy: Places are limited and events usually oversubscribed. Please give 2 working days' notice via email or you must pay for your place in full.
If you have never been a member of the Brighton & Hove Chamber you are welcome to book and join us as a guest at two of our events. After this, you will need join the Chamber to enjoy the benefits of membership.
Tab title:
Finding the right talent at the right time